Is creating content killing the joy of being a business owner?
🌟Hello Coaches, Consultants, and Experts!🌟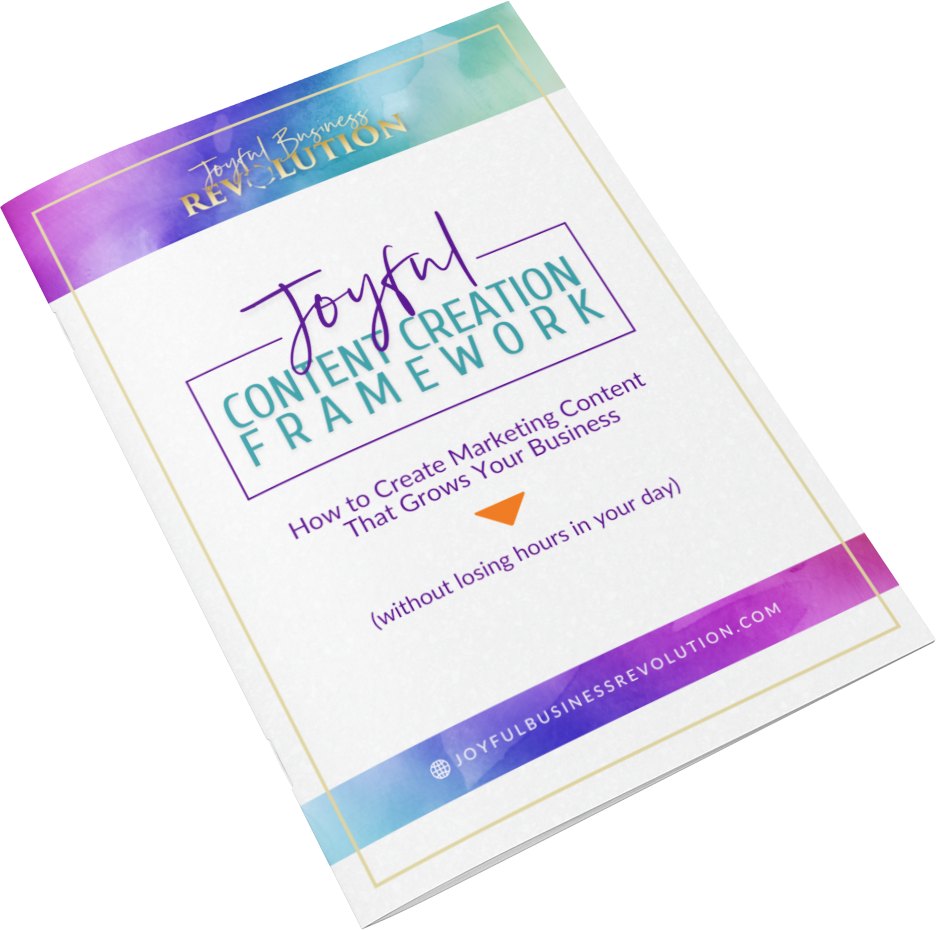 I've developed a JOYFUL content creation approach, that helps you:
simplify your content creation process,
generate relevant and engaging content consistently, and
significantly boost your online visibility and audience engagement.
The end result? You increase your client base.
And the BEST news?
You won't spend hours creating content–in fact, this resource cuts your content creation time in HALF each week (even if you hate writing).